Active ingredients in mouthwash usually include Benzalkonium chloride, Methylparaben, Hydrogen peroxide, Domiphen bromide, Hexetidine, and Chlorhexidine gluconate. Other popular ingredients include foaming agents, ethyl alcohol, flavored oils, antimicrobial ingredients, colorants, preservatives and fluoride, a neuro-toxin.
One of the most popular ingredients, ethyl alcohol, can weaken the lining of gums and oral cavity, which can increase the risk of damaging chemicals affecting your DNA. Research reported by Standford University suggests that the alcohol in antiseptic mouthwash might increase the risk of oral cancer.
Most mouthwashes also include synthetic colors, aromas, and flavorings—which are basically perfumes. These perfumes and alcohols contained in most mouthwashes may take away mouth odors temporarily, but they can also alter the basic flora and pH of your mouth and throat which can have serious side effects, including increased upper respiratory infections and sore throats.
One way to freshen your mouth without the worry is to use essential oils and water. Why not freshen your breath without the use of chemicals, preservatives, and perfumes?
Essential oils are anti microbial and antiseptic in nature as well, so they will actually treat existing gum disease and prevent it.
Follow this simple recipe:
2 cups distilled, boiled (cool before use) or purified water
10 drops of your choice of essential oils
Swirl around in a glass jar
Some suggested oils for mouthwash are: lemon, peppermint, spearmint, cinnamon, wild orange, and tea tree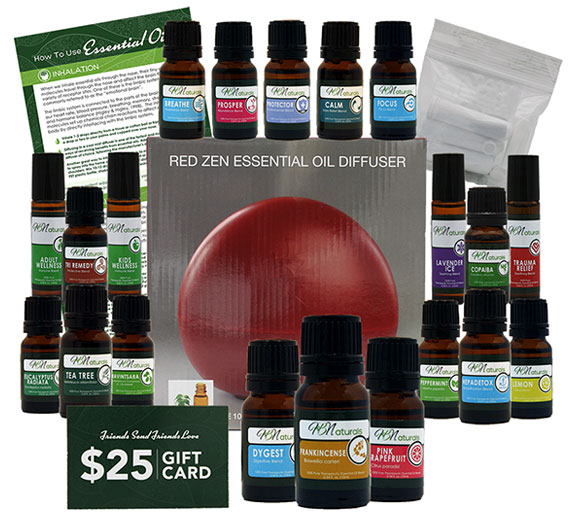 I made a great tasting one myself using 3 drops of spearmint, peppermint, and tea tree oil! Once you have your mouthwash mixed, simply swish around in your mouth several times and spit out, repeat as desired, Do Not Swallow. I make enough to use for a couple days at a time.
I hope this article was helpful. I guarantee your breath will be fresher and you won't have to worry about giving your kids all those harmful chemicals to get their breath fresher and their gums healthier! Win win! I recommend these essential oils